Medina County Offers Digital Inclusion and Literacy Courses for Area Residents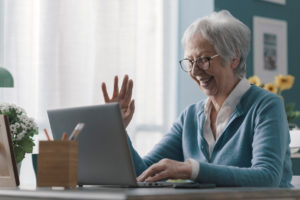 Medina County of Ohio has launched a digital inclusion and literacy (DIAL) program for residents and communities. Digital inclusion refers to the actions required to ensure that all individuals and communities in Medina County, including the most disadvantaged, have access to information and communication technologies.
"We in Medina County have developed the Digital Inclusion and Literacy program," says Steve Hambley, Medina County commissioner. "In having this new technology available, we want to make sure people have full access [to it, and] once they have it in their homes, that they know how to use it."
Digital inclusion has the following elements: Affordable, robust broadband internet service; internet-enabled devices that meet the needs of the user; access to digital literacy training; and quality technical support. The fifth element focuses on the applications and online content designed to enable and encourage self-sufficiency, participation, and collaboration.
DIAL programs are available online and in-person and teach participants how to access streaming services on your television, how to choose the best internet provider for your needs, how to create a non-carrier-specific email, and combine with your existing email account, and how to use a Chromebook laptop. DIAL also offers a course on internet basics and online safety, available via in-person only.
DIAL partners include the Medina County Commissioners, the Medina County District Library, the Medina County Office for Older Adults, Medina County's Career Center, Medina County Law Enforcement, and Medina Fiber.
With the successful completion of each learning program, participants can receive a certificate of completion. By presenting their certificates to Medina Fiber, they can receive a 50% discount on their monthly bill for the first three months of service. Or they can show their certificate at any Medina County Library to obtain a two-month loan on a cellular hotspot.
Hambley notes there is a "universe of opportunities and variability of programming out there that you can have at your fingertips," by participating in the DIAL program.
Residents can learn more about the DIAL program and register for courses by visiting this site.