Testimonials
Read what people are saying about the Medina County Fiber Network.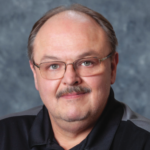 An integral part of our identity at Firstar is our emphasis on quality. We want our customers to receive product that exceeds their expectations. That's been our experience with Medina County Fiber Network. The service we get from them is unparalleled and we are completely satisfied.
David Tenny, Firstar
The key for us was reliability. Prior to signing with Medina County Fiber Network we experienced weekly, even daily disruption; a disaster in the making for any business. Now, in the six years since joining the network we haven't had a single incidence of downtime but instead enjoy fast, reliable service.
Dave Lehotan, All Construction Services
Our focus is local, helping Medina County businesses grow. We joined the Medina County Fiber Network because they share that focus. It's a locally based business designed to foster economic development in our area. It helps us remain competitive and face future challenges and opportunities.
Mark Priebe, Proximity Marketing
One of the goals at Philpott Solutions include helping our valued customers prosper. That's exactly what the association with Medina County Fiber Network has done for our firm. Their network, service and speed allow us to communicate effectively with our customers and has contributed to our company's growth.
David Ferrell, Philpott Solutions
At Sandridge Food Corporation we viewed the Medina County Fiber Network as a key infrastructure improvement for the business community. We made the switch to fiber last November anticipating that the service would be reliable, cost effective and fast. It has exceeded our expectations. The Medina County Fiber Network is yet another reason why Medina as great place for business!
Richard P. Sisko
Vice President – Finance
Sandridge Food Corporation
This is good for Medina County. This distinguishes the county now and in the future as a place in which there are no limits to modern communications.
Ron Paydo
Chair of the Port Authority
As a new member of the Medina County Fiber Network, we are confident that this will be a strong partnership and one that has our best interest in mind. Their costs are extremely reasonable and their service is exceptional. Highland Local Schools is proud to be a part of this network.
Roger Saffle
Technology Coordinator
Highland Local Schools
The City of Medina is very pleased with fiber services provided by The Medina County Port Authority. From the competitive pricing, to customer service, to installation, to activation we could not be more pleased. The increased bandwidth and speed of the network is outstanding.
Mayor Dennis Hanwell
City of Medina
The fact that the county now has this large fiber optic backbone puts us in a more competitive position at a time when new technology is growing exponentially and playing a bigger part in our lives.
Jim Gerspacher
Fiber Committee Chair
We would absolutely recommend it to other businesses. The cost, quality and speed are right for our business and would be for many others who are willing to make a change if they experience the same pains we did.
TGC Engineering
Without question, we would recommend the fiber network to others. Our experience has been overwhelmingly positive. They are problem solvers, and their responsiveness to things like getting us onboarded and customer service was a win-win across the board.
Oswald Companies
Not sure if the fiber network is right for you? Request a free business consultation where we will review your current services and share how you may benefit from the Medina County Fiber Network.
Fiber Testimonials
See how Medina County Fiber Network can make a difference for your business. Read our success stories and see what people are saying about the Medina County Fiber Network.