Don't settle for mainstream service. Make the fiber choice that puts you in control. Switching to Medina County Fiber Network is fast, easy and makes great business sense.
One fiber network with 14 service providers to choose from
Choice puts you in control and allows you to pick the carrier that fits your internet, phone and data needs.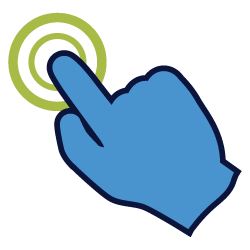 We simplify the decision process
Need help deciding on plan options and carriers? Our team will recommend the right size service options for your business. And they personally conduct the site survey for your install.
Installation within 2-3 weeks
Our installation crew is local, experienced and fast. We'll get you connected quickly so your business benefits from lightning fast speed in a matter of weeks.
Medina County Fiber Network customers are businesses in growth mode
Our customers are responsible for 63% of the $658,679,210 in capital investment in Medina County over the last 3 years (2017 – 2019).
One call to get connected
Help your growing business stay connected and competitive. It all starts with a simple phone call. We'll take it from there.